Welcome To Awka Catholic Diocese
Get ready to discover more about the St. Patrick Cathedral. The Roman Catholic Diocese of Awka (Latin: Avkaën(sis)) is a diocese located in the city of Awka, Anambra State in the Ecclesiastical province of Onitsha in Nigeria. It was established in November 10, 1977.
OUR PURPOSE
Why do we come together as this Catholic Diocese of Awka?
To have a Profound living experience of the Kingdom of God, love, justice, truth and peace and share it with everyone and beyond the Diocese.
Our Vision
"Awka Catholic Diocese is actively visible in the Community, shares its spirituality through fellowship, and is committed to serving God." Words to Live By Matthew 24:14 - And this gospel of the kingdom shall be preached in all the world for a witness unto all nations; and then shall the end come.
Mission?
We pledge to strive constantly to build an ever-stronger Catholic parish family where: The Word of God is proclaimed, studied and integrated into daily living. to worship and bear witness in the community, to love and serve as Jesus commanded, and to preserve and share our rich Black heritage.
Core Values?
To always speak the truth, respect the opinions and roles of all parishioners, and value each person, always maintaining Christian charity in all of our actions. We will seek to increase the understanding of our Catholic faith and expand our spiritual growth by participating in and supporting charitable and spiritual activities, in addition to attending Mass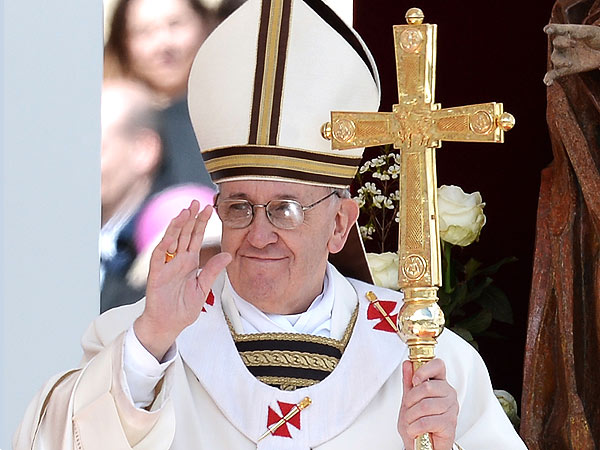 Pope Francis I
---
Pope Francis is the 1th pope from the Western Hemisphere and current pope of the Catholic Church, having served from 2013 till Date.
Ordained as a priest in 1969, Francis is the first pope to be a member of the Society of Jesus, the first from the Americas, the first from the Southern Hemisphere, and the first pope from outside Europe since Gregory III, a Syrian who reigned in the 8th century. Born in Buenos Aires, Argentina, READ-MORE
Booking
Appointment with Bishop
CLERGY/RELIGIOUS
Appointment with Bishop
Booking
Appointment With Diocesan Chancery